Are you a fan of Italian coffee? If so, you've probably heard of the iconic Bialetti coffee makers. Bialetti coffee makers have become a staple in many households worldwide with their distinct octagonal shape and traditional aluminum construction.
But with so many models to choose from, how do you know which one is the best?
This article will explore the different Bialetti models and help you find the perfect one for your coffee brewing needs.
Bialetti Moka Express
Introduction to the Bialetti Moka Express
The Bialetti Moka Express is a classic stovetop coffee maker that has been a beloved choice for coffee enthusiasts for decades. With its iconic design and rich brewing tradition, the Moka Express is a reliable and timeless option for those who enjoy a solid and flavorful cup of coffee.
Features and Specifications
The Bialetti Moka Express features durable and sturdy aluminum construction that ensures longevity and even heat distribution. It is available in various sizes, ranging from 1 to 12 cups, allowing you to choose the perfect capacity for your needs. The distinctive octagonal shape of the Moka Express not only adds to its aesthetic appeal but also promotes efficient heat diffusion.
Other notable features of the Moka Express include a safety valve that releases excess pressure during brewing, a heat-resistant handle for easy pouring, and an easy-to-clean design. The Moka Express can be used on gas, electric, and induction stovetops, making it a versatile choice for coffee lovers.
Performance and Brew Quality
Regarding performance, the Bialetti Moka Express delivers a rich and robust cup of coffee. By utilizing the pressure generated from the steam created during the brewing process, the Moka Express extracts the full flavor and aroma from your coffee grounds.
The unique brewing method of the Moka Express produces a full-bodied and espresso-like coffee with a distinct crema on top. The coffee brewed with the Moka Express is known for its strong and intense flavor profile, making it ideal for those who prefer a bold and flavorful cup.
Ease of Use and Maintenance
The Bialetti Moka Express is incredibly easy to use, making it suitable for coffee novices and experienced users. Simply fill the bottom chamber with water, add your favorite ground coffee to the filter basket, and screw both chambers together. Place the Moka Express on a heat source, and within minutes, you'll have a delicious cup of coffee.
Maintenance is also a breeze with the Moka Express. After each use, wash the separate components with warm water and let them air dry. Avoid using soap or detergents, as they may leave a residue and affect the taste of future brews. With proper care, your Moka Express will continue providing exceptional coffee for years.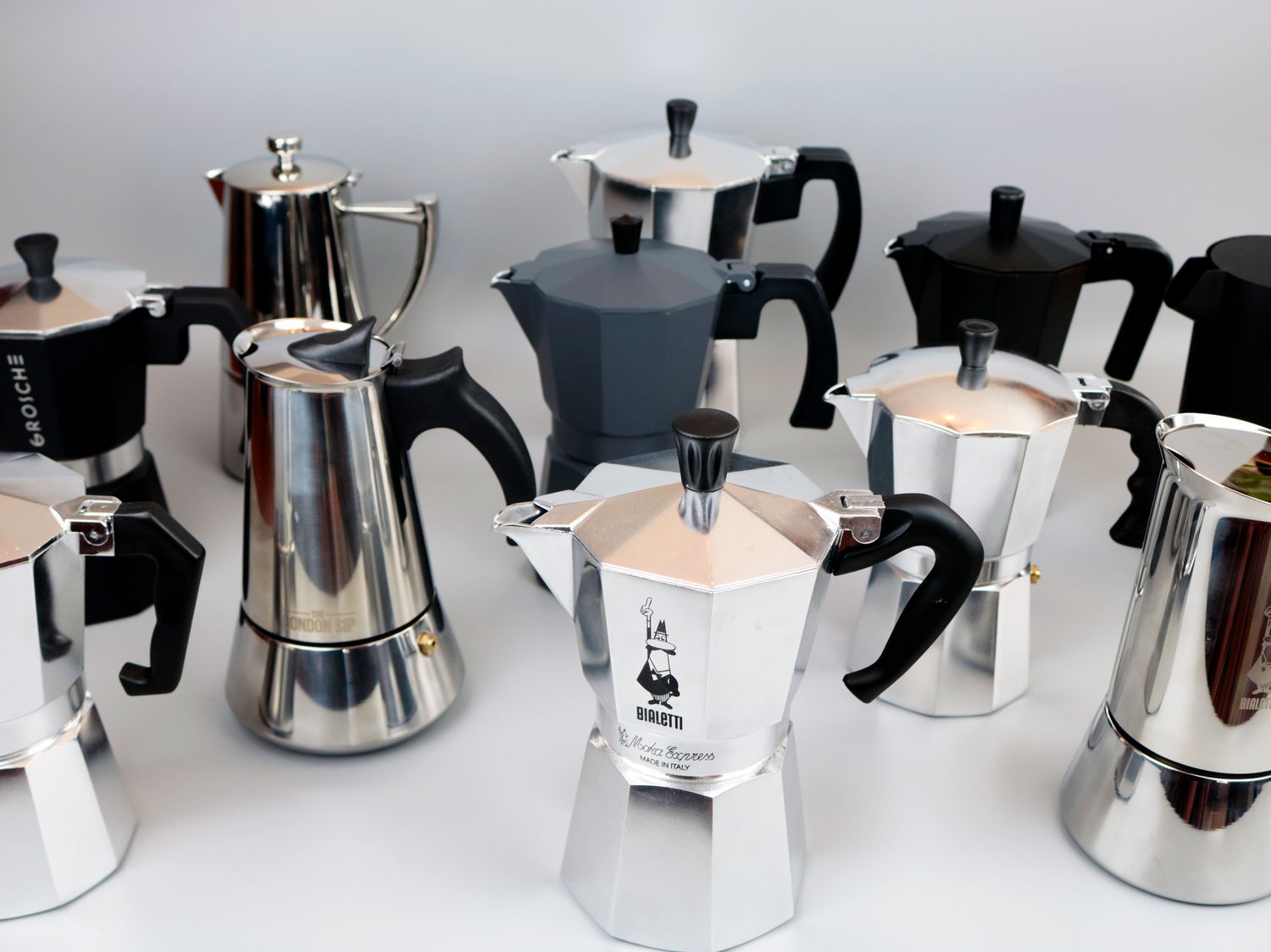 Design and Aesthetics
One of the standout features of the Bialetti Moka Express is its timeless design and aesthetic appeal. The iconic octagonal shape and polished aluminum construction make it a visually pleasing addition to any kitchen. The classic design of the Moka Express has remained virtually unchanged since its inception, further adding to its charm and popularity.
The Moka Express's compact size makes it easy to store and transport, allowing you to enjoy a great cup of coffee wherever you go. Whether you prefer a classic silver finish or a vibrant color option, the Moka Express offers a variety of choices to suit your style and kitchen decor.
Price and Value for Money
The Bialetti Moka Express is reasonably priced, offering excellent value for money, considering its enduring quality and performance. While cheaper alternatives may be on the market, the Moka Express's reputation, durability, and exceptional brew quality make it a worthwhile investment for any coffee lover.
Customer Reviews and Ratings
The Bialetti Moka Express has received overwhelmingly positive reviews and ratings from customers worldwide. Users appreciate its consistent brewing results, durability, and rich flavor. Many reviews highlight the Moka Express's ease of use and the nostalgic experience it provides.
Expert Opinions and Recommendations
Coffee experts and enthusiasts praise the Bialetti Moka Express for consistently producing a flavorful cup of coffee. Its iconic design and long-standing history in the coffee industry have earned it a place of honor among stovetop coffee makers. Many experts recommend the Moka Express as a reliable and affordable option for those who enjoy brewing an excellent coffee cup.
Comparison with Other Bialetti Models
When comparing the Bialetti Moka Express with other Bialetti models, it stands out as the original and most well-known option. Some other Bialetti models, such as the Venus and Kitty, offer similar functionality but with different designs and materials. However, the Moka Express remains a top choice for its timeless design, reliability, and consistently excellent brew quality.
Final Verdict
In conclusion, the Bialetti Moka Express is an exceptional stovetop coffee maker that has stood the test of time. With its classic design, reliable performance, and rich brew quality, the Moka Express is a favorite among coffee enthusiasts.
Whether you're a seasoned coffee lover or just starting your coffee journey, the Bialetti Moka Express is an excellent choice for brewing a delicious and satisfying cup of coffee.