Travel mugs allow you to take your coffee on the go while keeping it hot and preventing spills.
Insulated stainless steel mugs are best for retaining heat and preventing condensation.
Leakproof lids are essential to prevent spills and keep your coffee secure.
Look for mugs that are easy to clean, durable, and fit in your car's cup holders.
The best travel mugs have excellent insulation and a secure lid, are lightweight, and have an ergonomic design.
Travel Mugs for Taking Coffee To Go
As an avid coffee drinker and shop owner, I often need to take my coffee on the go. A good travel mug is essential for transporting your coffee without spilling it or losing heat. After testing dozens of travel mugs over the years, I've identified the key features that make for an excellent coffee cup that you can take anywhere.
What to Look for in a Travel Mug
When selecting a travel mug, there are a few key considerations:
Insulation – The best mugs have double-walled, vacuum-insulated stainless steel construction that retains heat and prevents condensation on the outside. This keeps coffee hot for hours.
A lLeakproof lid should seal tightly and have a mechanism to prevent accidental openings and spills. Sliding lids or push-button lids work great.
Ease of cleaning – A mug should be easy to clean with no nooks or crannies collecting coffee residue. Dishwasher-safe mugs are the most convenient.
Durability – Dents or cracks can occur if you drop a mug, so durable stainless steel inner and outer walls are ideal.
Size and shape – A 12-16 oz capacity is standard. A slim profile allows it to fit in car cup holders. An ergonomic shape feels comfortable to hold.
Accessory compatibility – Lids that accommodate sip lids, brew filters, or infusers allow for more customization.
Best Travel Mugs for Coffee
Based on my experience, these are my top recommendations for coffee travel mugs:
Zojirushi Stainless Steel Mug
The Zojirushi Stainless Steel Mug is renowned for its superior heat retention – it keeps drinks hot for 6 hours. The vacuum-insulated steel construction has no plastic parts. The slidable lock mechanism securely seals the lid closed. Easy to use and clean, it's one of the best overall travel mugs.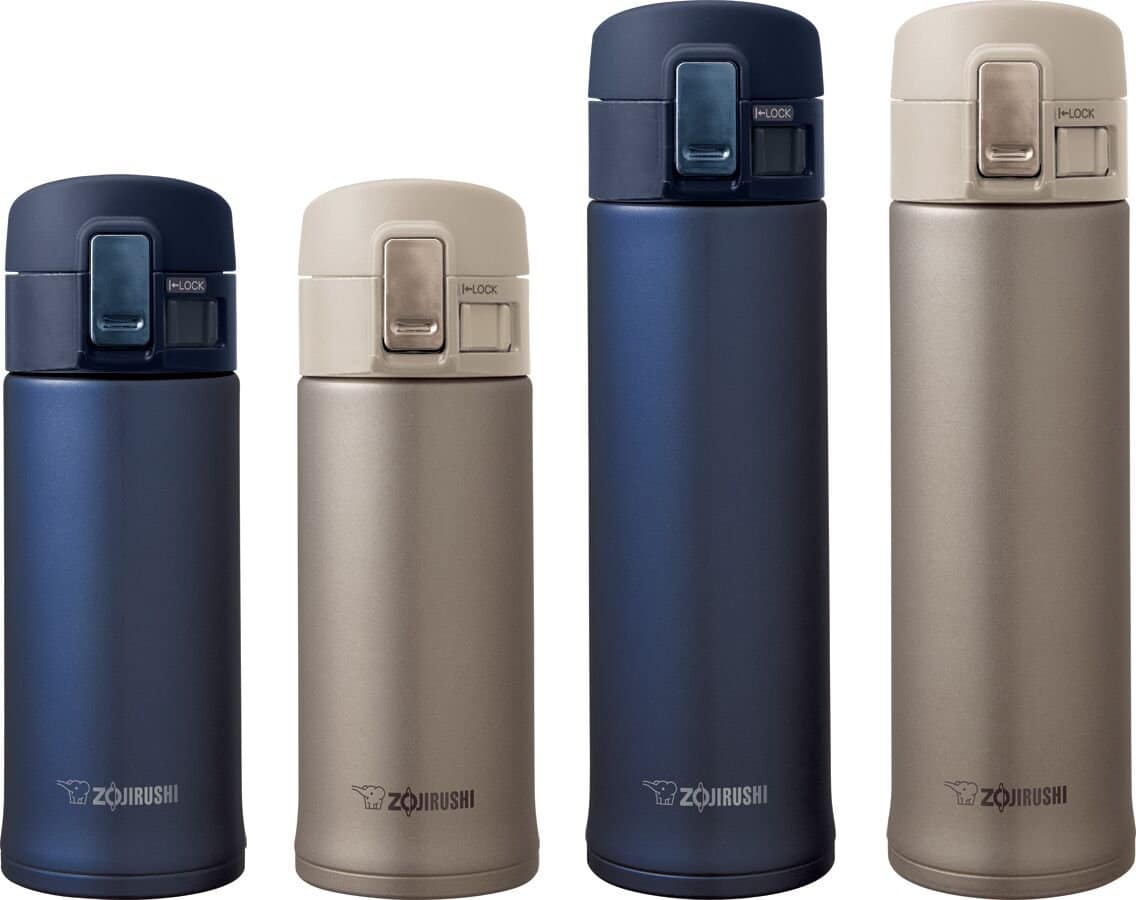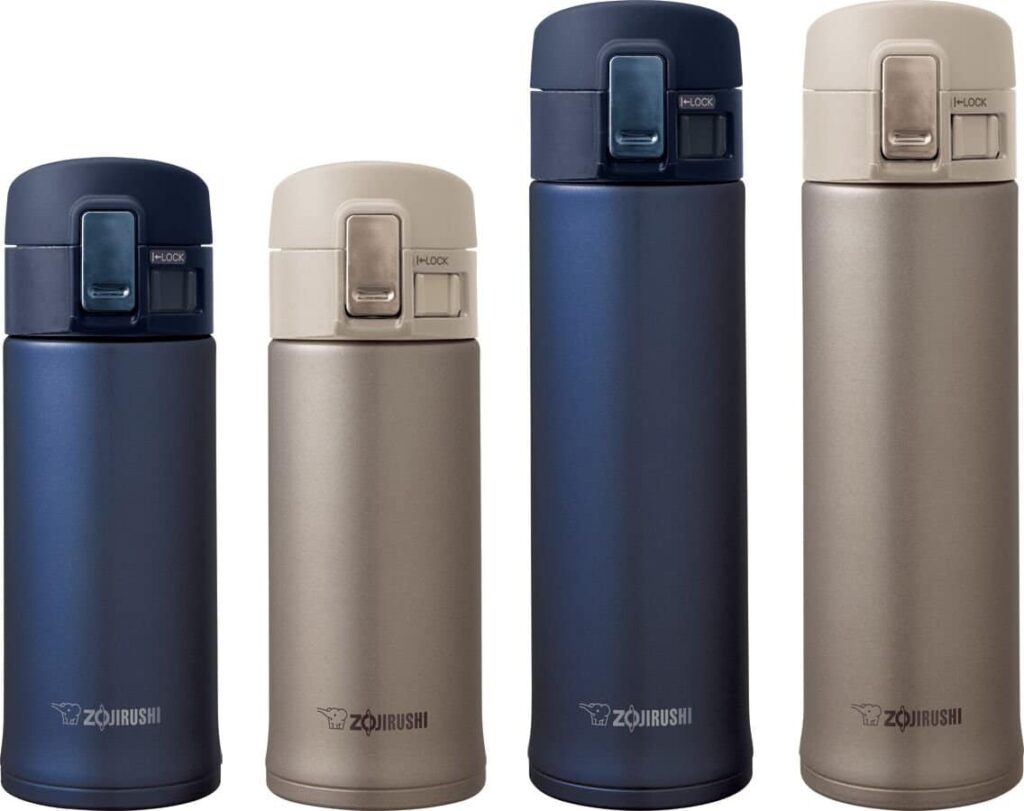 Contigo Autoseal West Loop
The Contigo Autoseal has a unique push-button lid that seals automatically after drinking to prevent leaks. It has a sleek stainless steel exterior and a non-slip grip. The lid is insulated to prevent burns. It keeps drinks hot for up to 5 hours.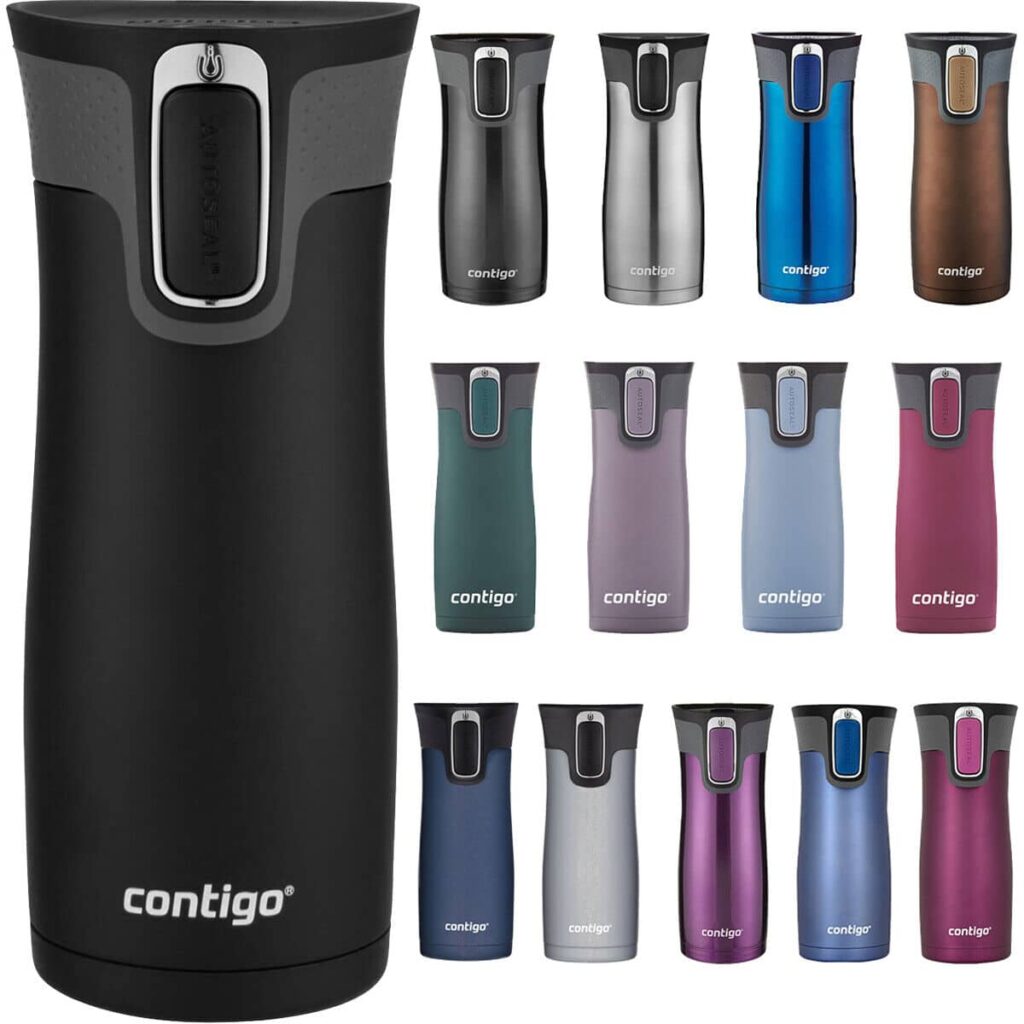 Yeti Rambler
Known for its heavy-duty durability, the Yeti Rambler has double-wall vacuum insulation and a leakproof MagSlider lleakproofainless steel construction, making it virtually indestructible. It maintains temperature for hours and won't sweat. It fits standard car cup holders.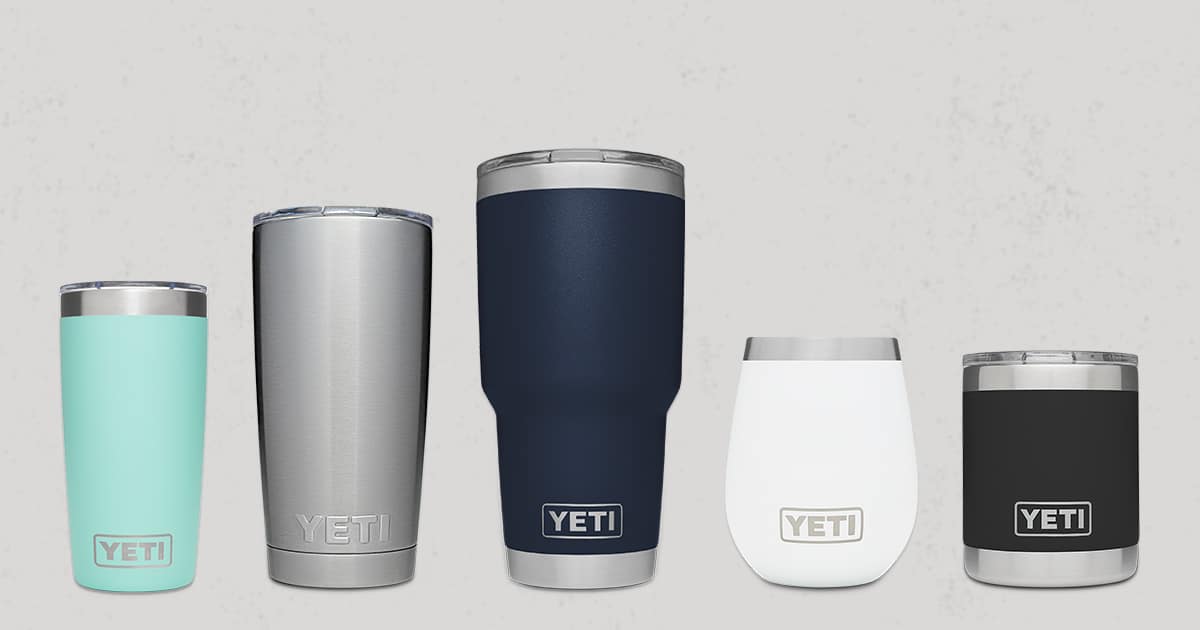 Hydro Flask Coffee Flask
With temp-regulating double insulation, the Hydro Flask Coffee Flask keeps coffee hot for 6+ hours. It has a honeycomb lid design to trap heat. The powder coat exterior prevents condensation. It comes in multiple sizes to fit your needs.

Planetary Design Double Wall Mug
The Planetary Design Double Wall Mug excels at heat retention thanks to its insulating double-wall construction. The unique sipping O-ring lid prevents spills while drinking. The slender design easily fits in bags and car cup holders.
Stanley Ceramic Travel Mug
With its durable and rugged stainless steel construction, the Stanley Ceramic is made to last. The Ceramivac insulation keeps drinks hot or cold for hours. The leak-resistant lid has an easy push-button opening. It comes in various color options.
Factors to Consider When Choosing a Travel Mug
To find the best travel mug for your needs, keep these factors in mind:
Insulation Technology
The key to keeping drinks hot is excellent insulation. Look for vacuum-insulated, double-walled stainless steel construction. Air pressurized between the walls forms an insulated barrier. Other insulating materials like copper, ceramic, or foam maintain heat less effectively.
Lid Style
Lids should be sealed completely to prevent accidental openings. Slide lids, push-button lids, and screw-on lids all work well. Some lids have an extra drinking opening with a cover to prevent spills. Look for lids without small openings that can leak.
Size and Shape
Most travel mugs range from 12-20 oz. Choose a size based on your coffee consumption. Slimmer mugs around 3 inches in diameter fit well in car and bike cup holders. If you carry it in a bag, a sleek, cylindrical shape takes up less space.
Ease of Cleaning
Look for mugs with simple constructions that have fewer crevices and gaps where liquid or grime can get trapped. Smooth, stainless steel interiors are most accessible to clean. Dishwasher-safe mugs are ideal for convenience.
Durability
Stainless steel inner and outer walls withstand dents, chips, cracks, and scratches better than glass or plastic. Choose a mug with non-slip, textured exteriors to limit drops. Look for durable, tightly sealed lid constructions.
Price
Higher quality stainless steel mugs with enhanced insulation are an investment starting around $20 and up to $50. Premium details and brand reputation add cost. However, they last for years. Value mugs under $15 compromise on insulation and durability.
Tips for Using a Travel Mug
To get the most out of your travel mug, follow these tips:
Preheat the mug with hot water before adding coffee. This helps maintain the interior temperature.
Don't overfill it – leave 1-2 inches of space at the top for airflow and to prevent spills.
Clean regularly with mild soap and water instead of harsh cleaners that can retain odors.
Avoid banging it around and dropping it to prevent dents and damage.
Use the lid's sipping opening, if it has one, rather than obliterating the lid to maintain heat.
Describe it monthly if you use it for coffee daily – vinegar clears out mineral buildup.
Carry it upright to avoid leaks – don't place it horizontally in a bag.
Enjoy your coffee! A good travel mug makes sipping your coffee on the go easy and spill-free.
| Type of Travel Mug | Key Features |
| --- | --- |
| Insulated Stainless Steel | Double-wall vacuum insulation keeps drinks hot for hours, durable steel interior and exterior, and condensation-free |
| LeakproLeakproof | ide/push-button/screw-on lid creates a tight seal and prevents accidental openings and spills. |
| Ergonomic Shape | Slim cylindrical shape fits in bags and cup holders, textured non-slip grip |
| BPA-Free Plastic | Durable food-grade plastic, shatterproof, affordable option |
| Travel Mug | Insulation | Lid | Size | Price |
| --- | --- | --- | --- | --- |
| Yeti Rambler | Excellent, keeps hot for 6 hrs+ | LeakproLeakproof lid | 36 oz | $$$ |
| Zojirushi Stainless Steel | Superior, keeps hot for 6+ hrs | Lockable sliding lid | 16 oz | $$ |
| Contigo Autoseal | Good, keeps hot for 5 hrs | One-touch auto seal button | 20 oz | $ |
| Hydro Flask Coffee | Excellent, temps 6+ hrs | Honeycomb leakage protection | 12, 16 oz | $$ |
| Stanley Ceramivac | Good, it keeps hot for 4 hrs | Push-button open | 20 oz | $ |
Why Travel Mugs are Essential for Coffee Drinkers
For coffee enthusiasts who want to take their favorite brew on the go, a quality travel mug is a must-have accessory. Here are some of the key reasons they are so helpful in transporting coffee:
"A good travel mug keeps your coffee dangerously hot for hours on end, so you can savor every last drop during your commute."
Maintaining your coffee's optimal drinking temperature for hours is the top benefit of an insulated travel mug. The best ones retain heat so well you need to let it cool a bit before drinking. No one likes lukewarm coffee!
"Travel mugs are spill-proof so you can toss them in your bag and go about your day, without ruining your belongings."
We've all experienced a tragic coffee spill in our car or bag at some point. Travel mugs with leakproleakproofly sealed lids ensure you never have to endure that pain again. Just make sure to keep it upright!
"The right travel mug keeps your coffee secure while looking stylish, so you can proudly carry your caffeine everywhere."
Let's face it – for most of us, coffee is an accessory we like to show off. A thoughtfully designed stainless steel mug makes your daily coffee habit a fashionable one.
"With a good travel mug, you can take your coffee into places that don't allow open cups, like the car, train, or doctor's office."
Mugs let you stealthily sip coffee in more places since their lids contain odors and prevent spills. No need to disregard the rules!
So, for the coffee-obsessed who want delicious, steaming hot coffee at work, in the car, or on adventures, a high-quality mug is a travel essential. With so many options available today, you can find one suited to your needs.
Contigo West Loop Stainless Steel Vacuum-Insulated Travel Mug with Spill-Proof Lid, Keeps Drinks Hot up to 5 Hours and Cold up to 12 Hours, 16oz Dark Plum
6 new from $25.99
2 used from $20.42
Free shipping
as of December 11, 2023 9:15 am
Contigo Superior 2.0 Stainless Steel Travel Mug with Handle and Leak-Proof Lid, Double-Wall Insulation Keeps Drinks Hot up to 7 Hours or Cold up to 18 Hours, 20oz Sake
5 new from $13.99
3 used from $10.49
Free shipping
as of December 11, 2023 9:15 am
Insulated Skinny Stainless-Steel Tumbler - 18oz Coffee Tumbler with Flip-Top Lid - Travel Coffee Mug 100% Leakproof Lids - Slim Vacuum-Insulated Tumblers Keep Hot and Cold - Great for Home, Office.
as of December 11, 2023 9:15 am
LyriFine Travel Mug with Handle, Od335 24oz Insulated Coffee Mug with Lid, Travel Mugs for Hot and Cold Double-Wall Vacuum Stainless Steel & Sliding Lid for Daily Life, Travel, Office, Blue
out of stock
as of December 11, 2023 9:15 am
Contigo Byron Vacuum-Insulated Stainless Steel Travel Mug with Leak-Proof Lid, Reusable Coffee Cup or Water Bottle, BPA-Free, Keeps Drinks Hot or Cold for Hours, 16oz 2-Pack, Blueberry & Gold Morel
1 used from $21.76
Free shipping
as of December 11, 2023 9:15 am
Contigo Huron Vacuum-Insulated Stainless Steel Travel Mug with Leak-Proof Lid, Keeps Drinks Hot or Cold for Hours, Fits Most Cup Holders and Brewers, 16oz Licorice
3 new from $9.99
1 used from $10.43
Free shipping
as of December 11, 2023 9:15 am
VEGOND 20 oz Tumbler with Handle Lid and Straw, Stainless Steel Insulated Travel Coffee Mug Spill Proof Double Wall Metal Tumbler Cup Keeps Drink Hot and Cold, Dark Green 1 Pack
as of December 11, 2023 9:15 am
Stanley Classic Trigger-Action Travel Mug | 16 OZ
9 new from $25.00
3 used from $24.00
Free shipping
as of December 11, 2023 9:15 am
ALOUFEA 20 oz Insulated Coffee Mug Tumbler with Handle, Stainless Steel Travel Mug Tumbler with Lid and Straw,Double Wall Vacuum Leak Proof Ice Coffee Thermal Cup, Black
as of December 11, 2023 9:15 am
YETI Rambler 20 oz Travel Mug, Stainless Steel, Vacuum Insulated with Stronghold Lid, Black
7 new from $38.00
Free shipping
as of December 11, 2023 9:15 am