As always, quality and durability are standard features of the Grunwerg range.
Product Description Grunwerg Italian Style Aluminium Espresso Coffee Maker
Café Ole Espresso Coffee Makers are part of a range of high-quality and stylish coffee products and accessories.
All Café Ole products are designed to brew the perfect coffee or tea.
This product is made of aluminum which has good heat absorption properties; with this product. You can make fresh hot espresso coffee in just a few minutes.
This Café Ole Expresso Maker comprises the coffee pot, the filter funnel, and the boiler.
The filter mesh and a metal rim holder are already fitted to the coffee pot.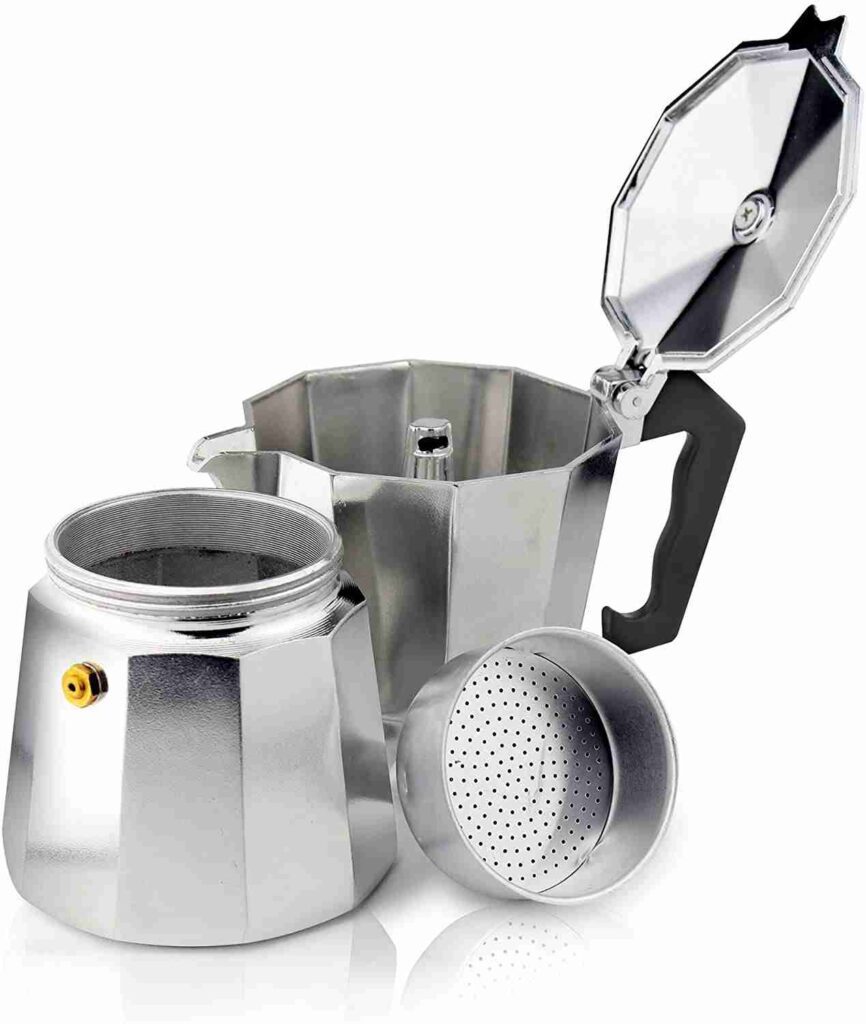 Directions of use:
Fill the boiler with cold water. The water level should be below the safety valve.
Fill the tunnel filter with ground coffee.
Place the tunnel filter into the boiler.
Ensure that the tunnel filter is in the correct position, then carefully screw in the coffee pot to the boiler
Place the coffee pot on any hob and heat at a low temperature. If gas is used, please ensure that the flames do not heat the sides of the coffee pot.
When the water boils, the coffee pot will fill with fresh coffee and serve.
Read Next – Bialetti Stainless Steel vs. Aluminum
Primula Stovetop Espresso and Coffee Maker, Moka Pot for Classic Italian and Cuban Café Brewing, Cafetera, Six Cup
7 new from $17.98
3 used from $13.99
Free shipping
as of June 6, 2023 7:00 pm
Stovetop Espresso Maker stainless steel 6 Cup Espresso Moka Pot for Full Flavored Espresso Percolator Italian Coffee Maker Stainless Steel Espresso Maker with Gift Package(2 cups,1 spoon)
out of stock
as of June 6, 2023 7:00 pm
Wash care instructions:
Wash the coffee pot before first use. The metal rim holder and mesh should be removed to clean the entire pot from time to time. Café Ole Espresso Coffee Makers are unsuitable for dishwashers and should be washed by hand in warm soapy water.
Established in 1945, Grunwerg is a renowned Sheffield manufacturer of quality catering and kitchenware, the product of choice amongst professionals in the food industry.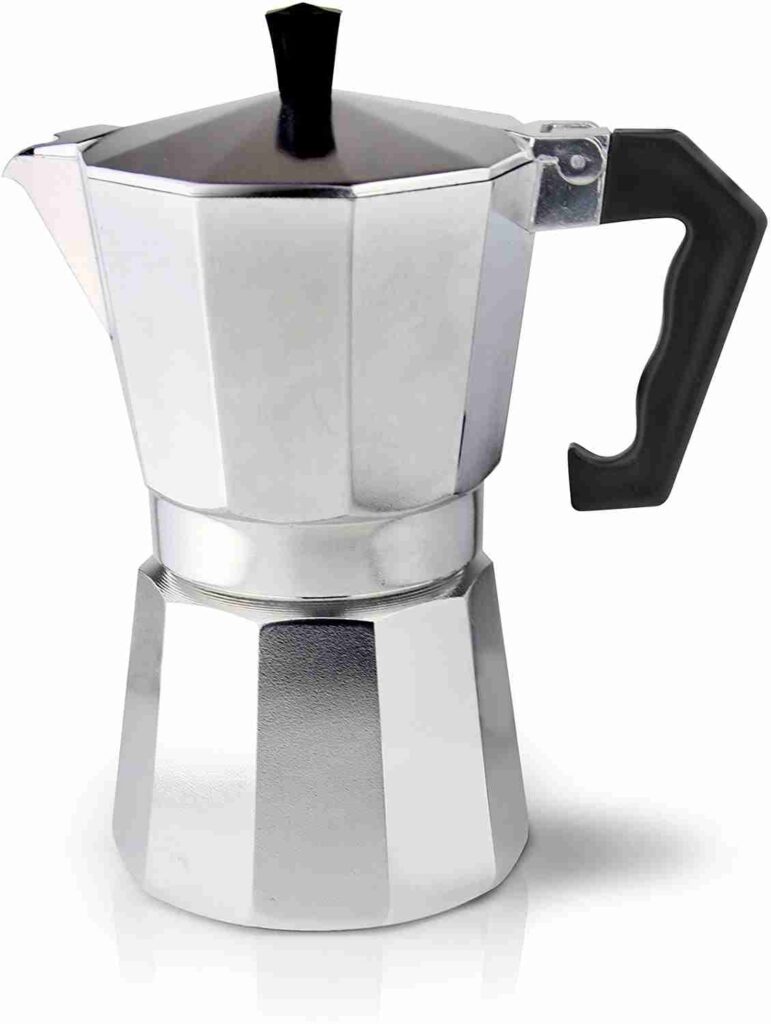 Box Contains
1 product
TRADITIONAL STYLE espresso makers crafted from light and durable aluminum, suitable for use in the home, at functions, and even in the workplace
SIZE – 9 Cup Italian Style Aluminium Espresso Coffee Maker, 360ml
THE BEST hassle-free way to brew FRESH Italian-style espresso coffee at home
VERSATILE – Suitable for use on gas, electric, and camping stoves (not induction)
ERGONOMIC DESIGN – Heat-resistant Bakelite handle for comfortable and safe pouring
Fully guaranteed against manufacturing defects, spare parts available
Read Next – Italian Style Espresso Coffee Maker
Primula Stovetop Espresso and Coffee Maker, Moka Pot for Classic Italian and Cuban Café Brewing, Cafetera, Six Cup
7 new from $17.98
3 used from $13.99
Free shipping
as of June 6, 2023 7:00 pm
Stovetop Espresso Maker stainless steel 6 Cup Espresso Moka Pot for Full Flavored Espresso Percolator Italian Coffee Maker Stainless Steel Espresso Maker with Gift Package(2 cups,1 spoon)
out of stock
as of June 6, 2023 7:00 pm
Imusa Black Espresso Maker, 3-6-Cup
3 new from $69.50

as of June 6, 2023 7:00 pm
Mueller French Press Double Insulated 304 Stainless Steel Coffee Maker 4 Level Filtration System, No Coffee Grounds, Rust-Free, Dishwasher Safe
7 new from $29.97
2 used from $50.56
Free shipping
as of June 6, 2023 7:00 pm
Moka Pot - Rumia Stovetop Espresso Maker, Crystal Glass & Stainless Steel Moka Pot, 6 Espresso Cup/240 ml/8.5 oz for Strong Coffee Maker, Dishwasher Safe, Classic Percolator Italian Style
2 new from $39.99
Free shipping
as of June 6, 2023 7:00 pm
Zulay Classic Stovetop Espresso Maker for Great Flavored Strong Espresso, Classic Italian Style 3 Espresso Cup Moka Pot, Makes Delicious Coffee, Easy to Operate & Quick Cleanup Pot (Silver)
as of June 6, 2023 7:00 pm